In this blog, we'll lead you through the crucial processes involved in How to Make an Effective Resume (CV) 2023-24 that will grab hiring managers' and recruiters' attention in the competitive job market of 2023–2024. We'll discuss not only the tried-and-true guidelines for producing a resume, but also the most recent developments and tactics that can offer you a competitive edge.
So whether you're trying to land the job of your dreams, exploring new prospects, or simply fine-tuning your career path, this guide will arm you with the information and resources you need to make a standout CV that will lead to intriguing opportunities. Let's get started and create a résumé that stands out in the crowded job market of 2023–2024.
1. Choose the Right Format:
Your choice of format will depend on your career stage and the position you are applying for. A chronological structure works well if your work history is constant. A functional or hybrid structure can be preferable if your work history has gaps or you're changing careers.
2. Contact Information:
Ensure that your name is visible and at the top. Include a suitable email address, preferably one that includes your name. Give a functioning phone number and think about include your LinkedIn page, particularly if it's up to date and pertinent to your career.
3. Professional Summary/Objective:
Briefly outline your qualifications, work history, and professional aspirations in a paragraph. Incorporating information specific to the position you're applying for into this snapshot of your professional identity will help you make a good first impression.
4. Skills:
List both technical/hard skills (e.g., programming languages, data analysis) and soft skills (e.g., communication, teamwork). These can be presented as bullet points or in a table format. Tailor your skills to match the job requirements.
5. Work Experience:
For each job you list:
– Provide the job title, company name, location, and employment dates.
– Briefly describe the company's industry, size, and mission if it's not widely known.
– Use bullet points to describe your responsibilities and accomplishments. Start each bullet point with a strong action verb (e.g., managed, developed, implemented).
– Quantify your achievements with numbers whenever possible (e.g., "increased revenue by 15%").
6. Education:
Detail your educational background, including:
– The degrees earned, along with the institution's name, location, and graduation date.
– If you received honors, awards, or were part of relevant clubs or organizations, include those.
7. Optional Sections:
Depending on your experience, you might include:
Certifications: If you hold certifications relevant to the job, list them with their respective dates and issuing organizations.
Projects or Portfolio: Showcase personal projects, open-source contributions, or professional work that demonstrates your skills.
Publications: If you've authored articles, papers, or other publications in your field.
Volunteer Work: Include volunteer roles that highlight skills or experiences applicable to the job.
8. Keywords and Tailoring:
Review the job description and incorporate relevant keywords in your resume. ATS software often scans for these keywords. Tailor your resume to match the specific requirements of each job application.
9. Design and Formatting:
Keep the design clean and professional. Use a consistent font (e.g., Arial, Calibri), appropriate font sizes for headings and body text, and standard bullet points. Use bold or italics sparingly for emphasis. Choose a clean layout that's easy to read.
10. Proofreading:
Thoroughly proofread your resume for grammatical errors, typos, and formatting inconsistencies. Errors can create a negative impression on recruiters.
11. Length:
Generally, aim for a one-page resume if you have limited experience, and up to two pages if you have substantial experience. Prioritize the most relevant and recent information.
12. Update your LinkedIn Profile:
Ensure your LinkedIn profile is consistent with your resume. A strong, updated LinkedIn profile can provide additional context for employers.
13. Save and Share:
To retain formatting across all platforms and devices, save your resume as a PDF. Use a reputable and lucid file name while sharing digitally.
In Conclusion
Always keep in mind that your resume is a living document. Update it frequently as you pick up new knowledge and experience. To improve your CV, think about asking mentors, colleagues, or experts in your area for their input.
Samples: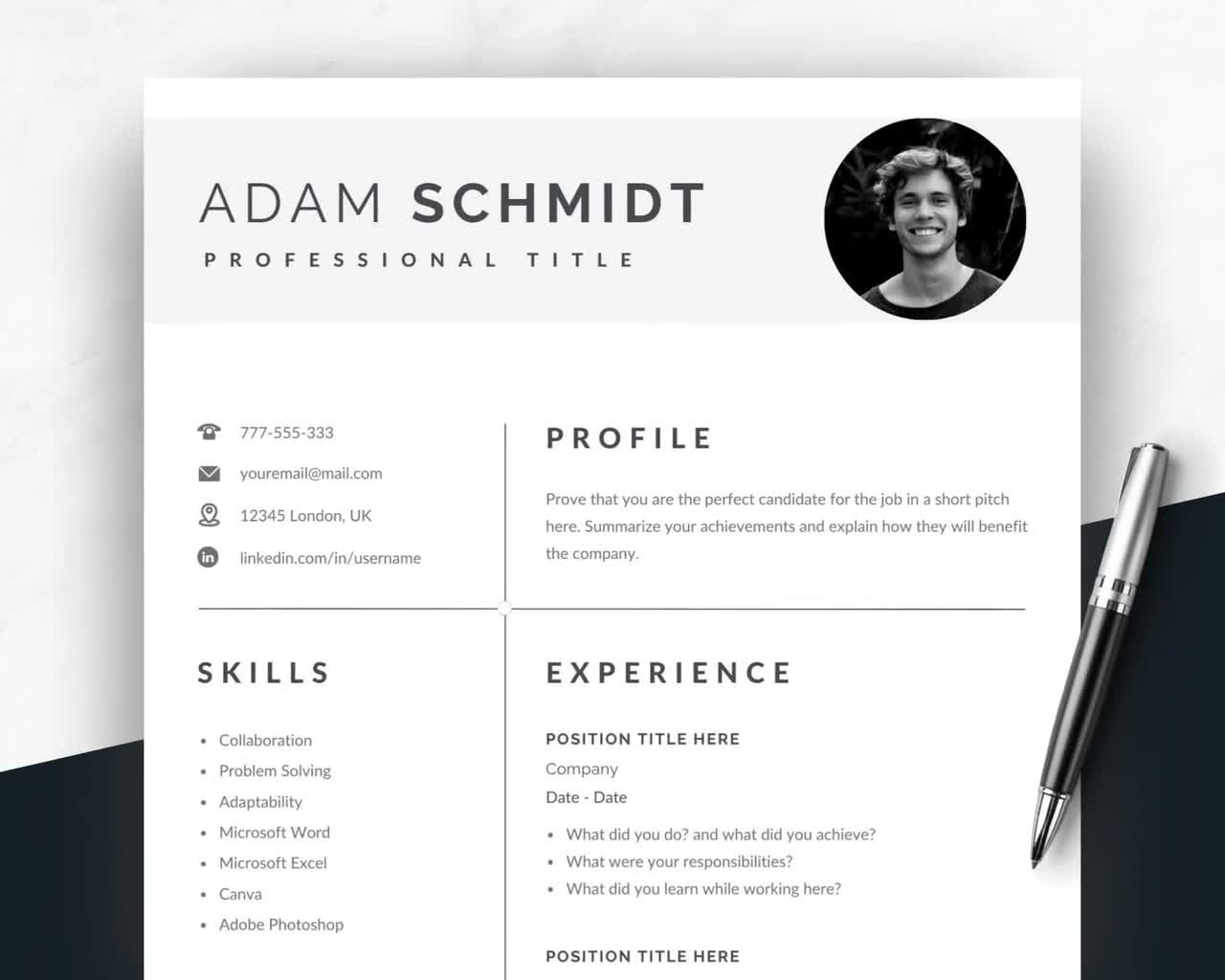 Read Also:
Motivational Letter For Scholarship Application
WHY MY SCHOLARSHIPS APPLICATION GOT REJECTED
Important Tips When Applying for Scholarships
---